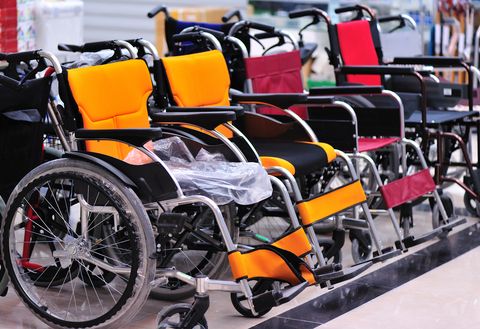 Your Local Source for Durable Medical Equipment
With 75 years of experience, our team does more than just fill prescriptions, we now offer a full line of Durable medical equipment (DME).
- We Accept Most Medicare & Medicaid Plans
- We Accept All Worker's Compensation
- We Supply Mobility Products
- Local Source for Urological, Diabetic, Orthopedic, and Ostomy Supplies
We are covered by Medicare, Medicaid, and most insurance. Your expenses may be covered at 70-100%, but we will clarify this with your insurance. We do all the work, so you don't have to! No more paperwork or waiting in line at the pharmacy. Misir DrugsLLC fills out all necessary insurance forms and bills Medicare or private insurance on your behalf.
Misir Drugs LLC is a Medicare Approved and participating Supplier. Medicare-participating suppliers are suppliers that have agreed to accept "assignment". The assignment is the Medicare-approved price for a specific item of DME. Purchasing froma Medicare Participating Supplier ensures the individual will not pay more than the20% co-pay of the Medicare-approved price for an item. This is usually the least expensive route for Medicare beneficiaries.